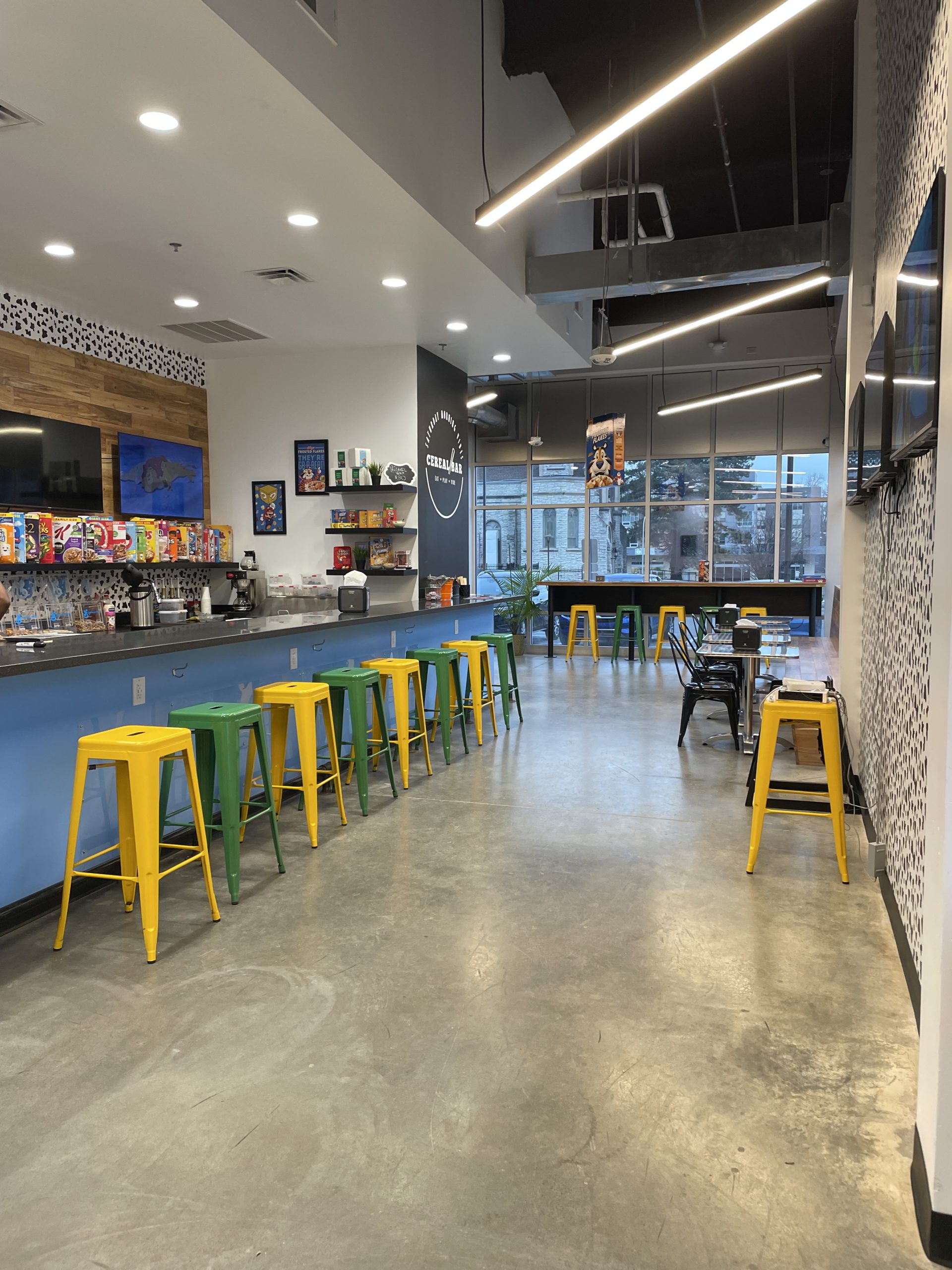 Introducing Cincinnati's first Cereal Bar, Saturday Morning Vibes. A new to market concept cereal bar restaurant that was established Summer of 2020. 
At SMV you can watch cartoons and play video games while indulging in mixing over 70+ cereals including Limited Edition varieties. You can add fun toppings as well, like bananas, coconut flakes, brownie bites, chocolate chips, and whip cream. But at Saturday Morning Vibes, we don't just stop there, our menu also includes Oatmeal, Bagels, Parfaits, Muffins, Breakfast Sandwiches and Deeper Roots Ice and Hot Coffee!
We have single-handedly created a way for you to enjoy a chill, carefree Saturday morning every day of the week.
We also offer catering for private parties, graduations, corporate events and birthday parties!
Contact us today to learn more about pricing!
Join us as we create a new Holiday Tradition! We've teamed up with The Balloon Parlor and transformed Saturday Morning Vibes into a Winter Wonderland for you and your family to enjoy Cereal with Santa.
Cereal with Santa will include pictures with Santa, cartoons, cereal and a grand time! This will be a fun filled experience for kids of all ages. Cereal with Santa will take place December 9th and 10th from 1-3p