Happy Saturday Morning!
April showers bring May flowers so this months newsletter is dedicated to giving every mother the flowers she deserves! Mother's day is here and this weekend is a great opportunity to give Mom the morning off and grab a bowl of, you guessed it…cereal! Depending on how strict your parents were you went straight for the sugar in Fruity loops and Lucky Charms or you were steered down a more narrow path of Cheerios and Mini wheats. Special shout out to the Mom's who had their own cereal and you better not eat any!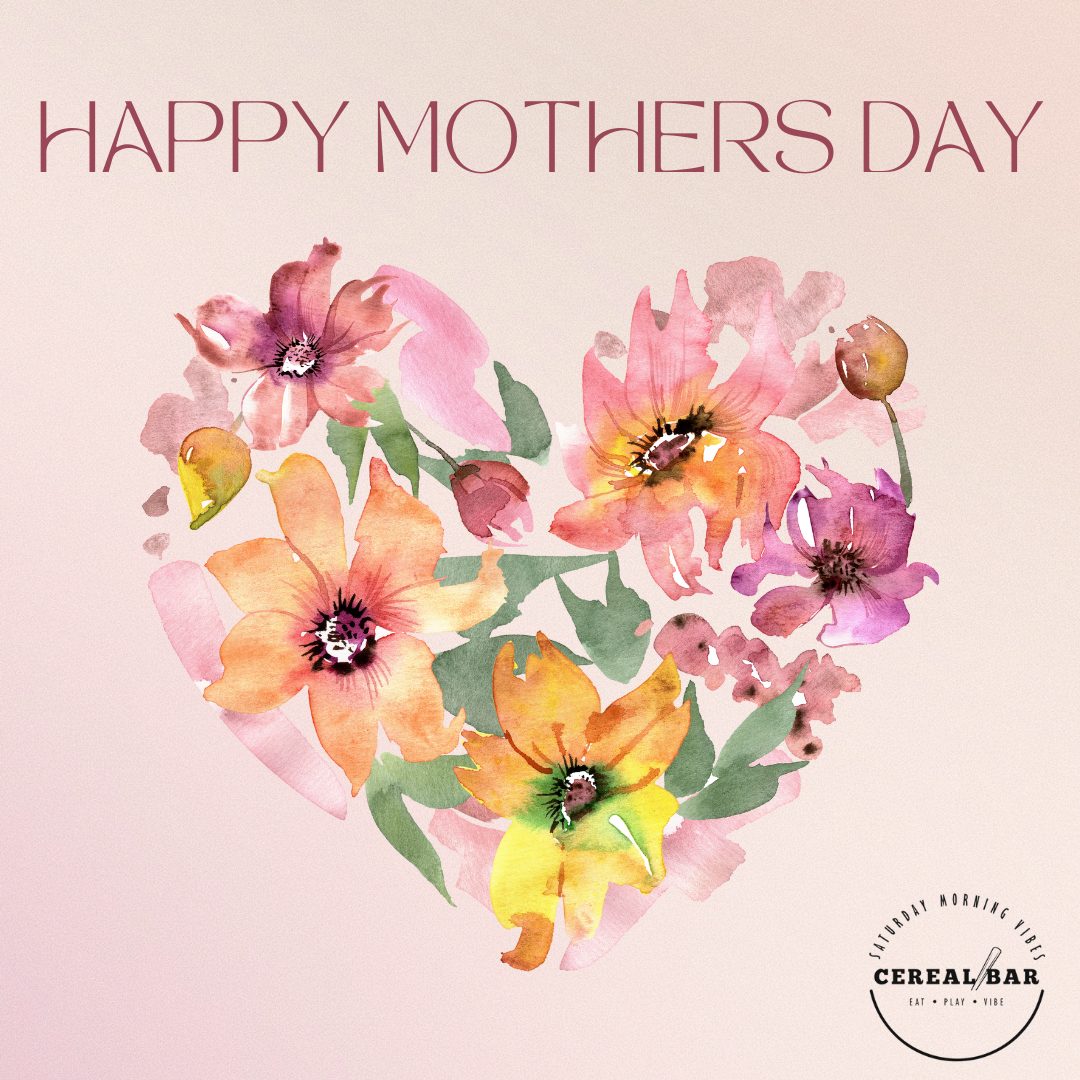 Pick of The Month
This month's cereal pick is Mom's Best Oats & Honey Blend Cereal. Mom's do it best so the back of the box is loaded with extra! Check it out to learn great ideas for health, home and happiness. Mom's Best cereals are available at your local grocery store in 12 different flavors.
Before we go back to commercial until June I have to say Happy Mother's Day to my mother, Ericka Johnson Settles. I love her so much I made a song! Clink the link to hear more. Don't forget to join our rewards program for more exclusive cereals drops, updates on our opening and more! Until we meet again treat everyday like Saturday Morning!
Mama's Song link
https://song.link/us/i/1621559630